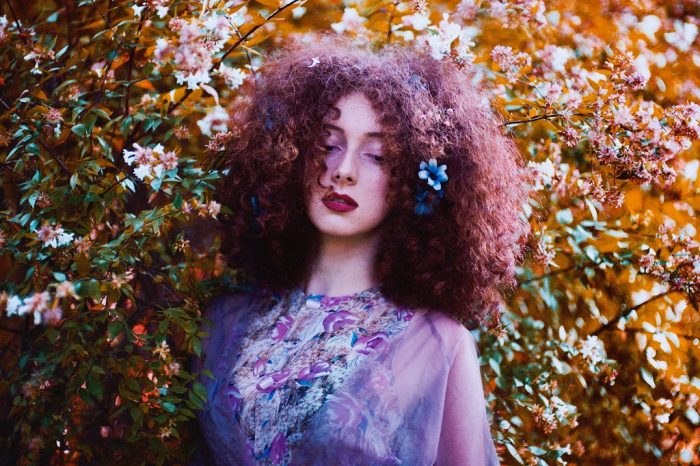 how to care for curly hair
When your hair is naturally curly, you want to know how make the most of your curls and keep them healthy. Learn how to care for curly hair.
Curly hair, whether it comes in large locks or tight twirls, needs extra special care if it is to stay healthy and beautiful. Curly hair, which is quite common in Malta, tends towards dryness as natural hair oils cannot travel along the strands as easily. Furthermore, the hair texture makes it more prone to tangles. And don't you want to flaunt those curls to their utmost? A careful cleaning and moisturising routine together with great products and tools can help you achieve perfect curls every time.
clean with care
Limit how often you shampoo and use hair care products especially designed for damaged or curly hair. These are milder formulas that are gentle on your hair and keep it moisturised. For example, milk_shake curl passion shampoo gently cleanses while hydrating, conditioning and counteracting frizz. This product seems inspired by the cowashing technique adopted by many curly girls. Cowashing (or no-poo) is the practice of using only conditioner, with its gentle surfactant, as a cleanser. Regular deep conditioning of curly ends is nonetheless essential – use a hair mask when your hair feels dry and damaged.
dry with expertise
Trade the towel for a cotton T-shirt – strange as it may sound. Wrapping hair in T-shirt fabric absorbs moisture without causing frizz. Ideally, you will let curly hair air dry – just apply your styling product, define your curls and let it be. If you must dry with a hairdryer, use a diffuser to dry faster and add volume with less heat damage. Learn how to pin hair to your head to keep it from drying flat to your head and emphasise those curls with minimum frizz. If you prefer to stretch those curls, twists, knots and braids will do that. Another curious tip: go for a drive and let the AC or rolled down windows do the job.
style with grace
Brushing curly hair may cause breakage and make you look like a cream puff. Not brushing it at all may mean tangles or even dreadlocks. Try the Tangle Teezer to detangle and then style as usual. Use a styling product especially designed to condition and care for curly hair while styling. Otherwise you may end up with a dry, frizzy mess. The milk_shake curl passion designer, for example, is a styling treatment with sculpting and conditioning polymers that define curls and reduce frizz. When visiting a hairdressing salon, request a dry cut on your natural, unstyled hair. This ensures you can already see the final result, because curly hair does look very different when wet!
go for glossy
Beautiful shiny hair largely depends on your state of your health. Eat foods like whole grains, fruits and vegetables, low-fat dairy and lean proteins like fish to keep hair healthy inside out. Keep your locks hydrated with a leave in conditioner and use serum to seal the cuticle of each hair to prevent frizz. Sleep on a silk or satin pillowcase to avoid it absorbing moisture from your hair and protect your curls from getting frizzy or flat. Always treat your curls with love, they make you you!
If you enjoyed this article on how to care for curly hair, please share it – someone else might like it too!