We are proud to have been chosen as official distributors for Kasho Scissors in Malta.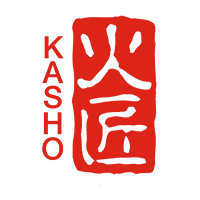 A Brand From Japan
For over 100 years, the kai company has been
producing cutlery according to the traditions
of the legendary samurai of old Japan. In
the process, the desire to preserve ancient
traditions and to combine them with innovative
techniques represents no contradiction, but
forms the basis for new products that honor
Japanese blacksmithing while meeting
modern demands. With the highest quality
standards, kai has made it its mission to
produce scissors for professional use. Made
from natural resources, shaped and formed
according to the expertise of the ancient
blacksmithing art of the samurai, Kasho
scissors epitomise Japanese craftsmanship
carried out with the highest degree of precision.
From the design to completion of each
individual scissors, the focus is on the
development of an integrated and carefully considered
product. Since beginning as a
family business in 1908 in Seki, kai has
developed into an international company.