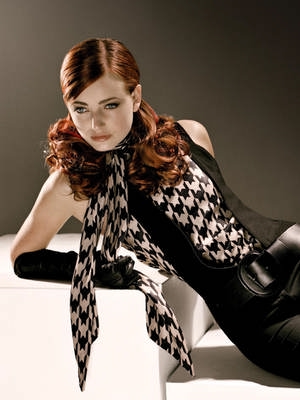 Cortex Limited will shortly launch on the market one of the world's leading brands in hair extensions – Racoon International is truly the number one* extensions company with over 4,500 Racoon appointed salons worldwide. Add to that the fact that Racoon extensions are the first choice for celebs and the darling of designers at top fashion shows – it just doesn't get any better.

Racoon International number one extensions range gives you instant glossy volume, length, texture, the latest on trend fringes and creative colour. The Racoon range includes extensions in two grades of high quality human and also synthetic hair.

Racoon offers your salon a comprehensive range of education courses and once a salon is Racoon approved the company offers a range of support services to guarantee a professional service.

When it comes to care the top choice for keeping your extensions glossy and gorgeous the Racoon-Xtend after care range is also available. From gentle shampoos, to rich and nourishing conditioners, gloss giving serum and the protective elements of Thermal Defense – this is a unique range that keeps extensions and hair looking salon fabulous. www.racooninternational.com .
More infor about Racoon Products/Courses
Download the full catalog (2MB, PDF) Racoon Leaflet (5MB, PDF)
Hair salons in Malta selling Racoon extensions