Cinderella hair extensions – for colour, volume and length
Enjoy instant style transformation. cinderella hair extensions offer the freedom to choose hairstyle, colour, volume and length with a simple application.
The cinderella hair extensions add volume and length to hair. They also provide chemical free colour or highlights to any hairstyle. With these extensions, women can have the styles they want without delay. Salons and stylists may have easy access to the knowledge and tools required to create them.
These extensions are designed to remove the constant want of long and voluminous hair. No concern is necessary about damaging hair by chemical treatments or colour. Reversing a change is not impossible with the Cinderella hair extension providing any style envisioned in no time at all.
Our Hair
Our natural looking hair extension, have an undetectable application and tangle free hair extensions. The extensions are made 100% with remy hair providing users with supreme quality. Hair cuticles are pushed in the same direction as the hair, allowing natural blending with natural hair and prevents tangling and matting.  Remy hair has the appearance of natural, healthy looking hair.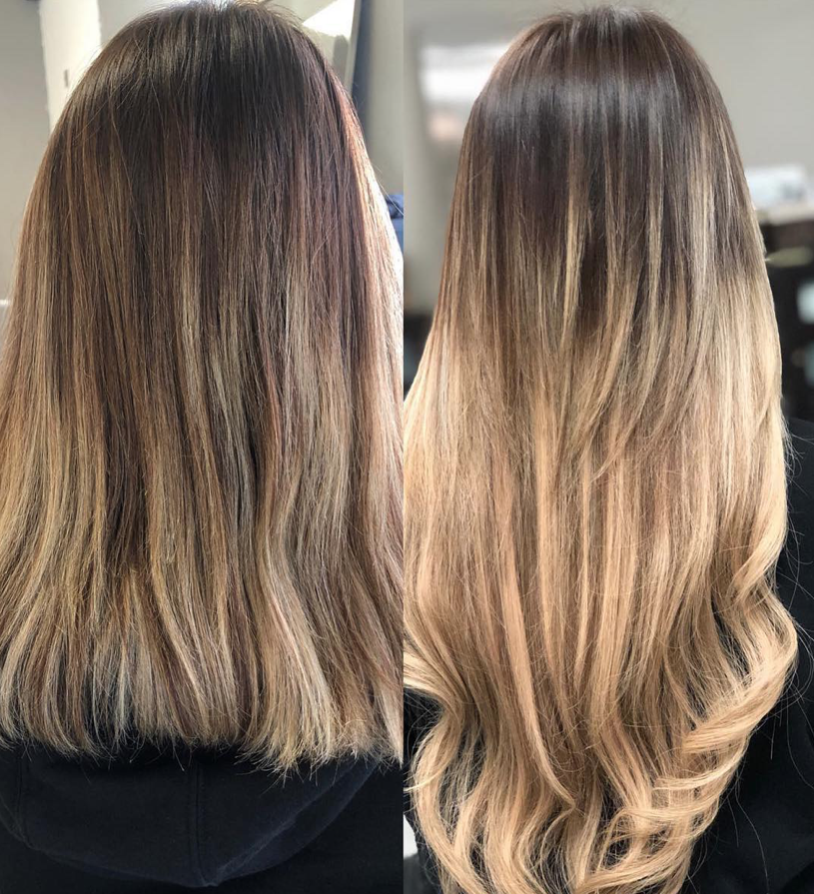 Different designs and applications
Cinderella had enormous success with organic bond extensions. This is due to their high resemblance to human hair and that no hair damage occurs during attachment and removal. Applications were thus developed up to the same standard.
In addition to classic bond hair extensions, the our hair your way ® range includes i-hair ® i-tip extensions, t-hair ® tape extensions and cinderella hair ® strips, which offer endless choices and possibilities to women and hair stylists worldwide.