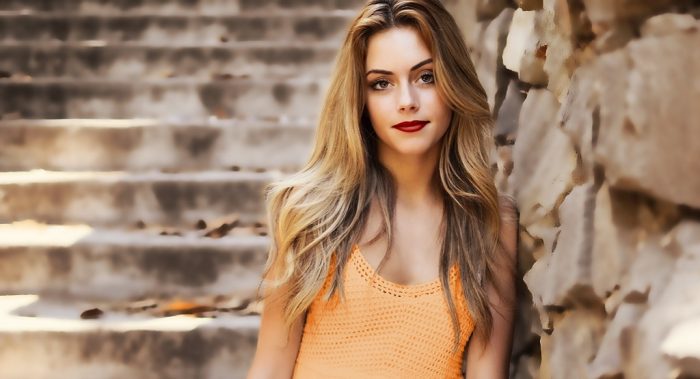 treatment for frizzy hair
When hair is less hydrated than its more humid environment, the hair will open its cuticles – the outer layers of hair strands – to absorb moisture from the air, resulting in a wild frizz. In Malta, the strong sun and high humidity levels largely contribute to this local common problem. Treatment for frizzy hair aims to rehydrate and deeply moisturise hair strands and smooth the cuticle to restore health and shine. Give your locks regular deep treatment for frizzy hair and then manage it daily with some great frizzy hair products.
keratin treatment
A single keratin treatment at your hair salon offers you perfectly smooth, deeply conditioned and manageable hair for three whole months. It is a perfect treatment for frizzy hair because it simultaneously conditions, detangles and smooths coarse and dry hair. It also relaxes and straightens hair in the process. We recommend alfaparf lisse design keratin therapy, which also comes with its own salt and sulphate-free home maintenance products.
https://cortexltd.com/keratin-therapy-keratin-treatment/
deep conditioning masks
Use a hydrating mask at least once a week. This is an essential treatment for frizzy hair especially in humid weather, as it will reduce the hair's tendency to try and absorb moisture from the air outside. It works by offering the hair added hydration and sealing the cuticle. We recommend the argan deep treatment, which is also kind to coloured hair.
MS Argan Deep Treatment 200ml
Remember to apply conditioners and oils only midshaft to the ends of your hair to avoid the roots getting oily and your hair being weighed down. For more great advice about handling frizzy hair, read also how to care for frizzy hair and how to tame frizzy hair.
If you enjoyed this article about treatment for frizzy hair, please share it – someone else might like it too!